"IMPORTEX" o.d. Is established 1996. with head office in Vranje. Since April 1997. it distribuces the program of Manuli Rubber Industries, leding multinational company by quality of hydraulic hoses for low, medium, high and very high pressure.
Since 1999. "IMPORTEX" o.d. set up an central warehouse and work unit (CHiP) in Nis, which offers metric hoses and hose assemblies with fittings, by the customer request.
2002. started work unit in Vranje (HPC),
2004. work unit in Leskovac (HPC 1),
2005. work unit in Novi Sad (HPC 2) and Kragujevac (HPC 3).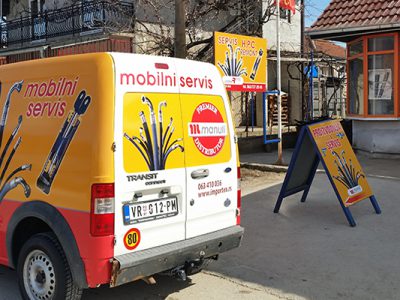 All work units officiates producing and repairing hydraulic and pneumatic hoses by sample or customer prescribe. Also, work units have possibility to sell hydraulic and pneumatic hoses in meters, hydraulic and pneumatic fittings and ferrules by piece.
"IMPORTEX" o.d. In its producing—marketing program offers and other manufacturers who`s dealing with related activities:


Hydraulic hoses,
Pneumatic hoses,
Crimping machines,
Hydraulic fittings,
Pneumatic fittings,
Ferrules.
We are especially proud with our non-compromise quality. Whole our program is based on ISO standards. "IMPORTEX" o.d. is employing workers with different profiles (mechanics for hydraulics and pneumatics, administrators, commercialists).
In aim to approach to our buyers and need for presenting its selling program, the firm is every year an exposer on one of these fairs:

Sajam Tehnike u Beogradu i
Poljoprivredni Sajam u Novom Sadu.